At the Frauenhaus Mödling you will not only receive protection and help, but also free of charge, anonymous counseling around the clock on issues related to domestic violence (physical/psychological/sexual, economic and social violence).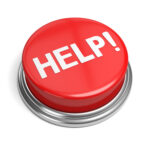 IN THE CASE OF AN EMERGENCY HAVE THE FOLLOWING WITH YOU:
Identity cards (passport, valid ID) for you and your children

Residence and work permit (migrants)

E-card

Marriage certificate

Birth certificate for you and your children

Other important documents (e.g. rental contract, vaccination certificates, credit agreements, etc.)

Court documents (court judgments, judicial resolutions)

Medical certificates

Money, ATM card, savings books

Medicines (in the case they are vital or long-term medication)
What about the children? Even if you and your partner have joint custody of your children, you may take them with you. Don't forget to bring:
School supplies for your children

Your children's favorite toys, photos

Clothing for you and your children
LEAVING YOUR PLACE OF RESIDENCE:
Keep your plan to leave home secret

Do not leave a phone number

Delete saved numbers

Inform only a person of trust about your plans

Turn off your cell phone (spy software is sometimes installed by the partner)
Telephone counseling is available at any time of the day or night, for those concerned, including relatives and other institutions: Tel: + 43 2236 46549
Outpatient counseling: For personal counseling, an appointment is requested. All consultations are free of charge and are treated confidentially. The address of a women's shelter is "secret" and is therefore not listed in the Internet/telephone directory. By making an appointment in advance, a meeting place will be arranged with you.
E-mail counseling: You can also contact us by e-mail: office@frauenhausmoedling.at